THE BRUNEL EXPERIENCE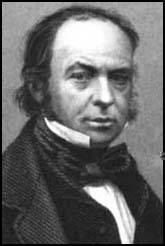 ABOUT BRUNEL:
The East London Line received a huge boost from Government funding and there was relief that Brunel's Wapping Underground Station had been saved from the threat of permanent closure, despite economic pressures money was found to extend and modernise this line and its stations.

Isambard Kingdom Brunel was recently acclaimed Britain's greatest engineer ever, the son of a French immigrant Marc Brunel, also an engineer of some repute, was voted second to Sir Winston Churchill on TV as the Nation's choice of 'Greatest Briton', and rightly so:

IK Brunel was born in Portsmouth in 1806, at 21, while helping his father construct the first underwater Thames Tunnel from Rotherhithe to Wapping, he was almost drowned when it suddenly caved in, had young Isambard been lost then, modern history might have been very different, because his engineering achievements changed our World completely, Isambard Kingdom Brunel's short but active life was amazing by any standards.

WHY ACCLAIMATION?:
Isambard Kingdom not only helped his father to construct the first Thames tunnel, but went on to create the World's first wide gauged railway line: the 'Great Western railway', an amazing suspension bridge over the River Avon at Bristol; and three of the biggest ships ever built, his last one then being the largest iron ship ever seen the 'Great Eastern'', took it's toll on him while trying to launch her from the Isle of Dogs in 1858, he bacame seriously ill and died several months later at home in Westminster, aged just 53. Brunel's remarkable engineering achievements remain unsurpassed to this day and have endured through time to be used by millions.







More about Britain's great engineering heritage:

The Man who built Britain-1
The Man who built Britain-2
Gt. Western Railway
Royal Albert Bridge
SS.Gt. Eastern
Brunel200
Brunel's Britain
Engineering Timelines
Men of Iron
The Enigma Code



THE BRUNEL TRAIL PLAN
The LEA HERITAGE community group launched "THE BRUNEL EXPERIENCE", to honour the great man on his 200th birthday anniversary in 2006.

OUR OBJECTIVE
The main objective being to establish a Brunel visitor Centre opposite or by the Wapping Tube Station.

A BRUNEL VISITOR CENTRE would be the beginning of the new Brunel trail taking vistors on a slow journey through Wapping's tube Station lit by floodlights highlighting Brunel history on the way to Rotherhithe and the Brunel Museum and Engine House on the South side of the Thames where the first shaft was sunk.Investment will be needed to extend a mooring jetty there.

The trail would then continue on to Greenwich aboard 'City Cruises' viewing the recently restored "Cutty Sark".

The journey would then use the DLR crossing the River to the Isle of Dogs on the the North side Docklands Light Railway and will visit Millwall's old shipyard where Isambard Kingdom built his most famous iron ship The SS Great Eastern

From there the trail takes us to "Virginia Quay" near Leamouth, where the Historic First Settlers Monument is located.

Visitors will then continue on the trail to The Museum in Docklands', then retuning West via the DLR through to Limehouse, there they will alight at Shadwell.

Just a short walk away is 'St Georges' old Town Hall building where the famous Mural commemmorates The Battle of Cable Street, they then cross the Highway to visit St Annes Church, where Thomas Jefferson's Mother worshipped, it is known as the sea Captains Church,as many famous ones are buried there.

A short stroll down some steps takes visitors through to 'King Edward V11 Memorial Park' uniquely dedicated by the King 'for the 'enjoyment of the people of East London forever'.

We relax awhile there, leaving the Park to visit the most famous old tavern of all the notorious smugglers den called 'Prospect of Whitby'. After refreshment The trail will finally return along the cobbled High Street to the Tower of London, its starting point.

This Brunel Trail is not only educational, but can boost the local economy along both sides of the Thames providing a new focus of interest in the region's amazing local history from Tower Bridge to the Greenwich Dome

INSPIRING THE YOUNG:
The Brunel trail would inspire the young and motivate the elderly but will need the support of local City Businesses including The Tower-Bridge Exhibition to have any real chance of success.

HELP MAKE IT A REALITY:
Your involvement can help to make 'The Brunel Experience' a reality, helping in the regeneration of a deprived part of London since the Docks closure. We appeal to any individual or group wishing to help in any way, to get involved and contact us promptly on this link: sign into our GUESTBOOK



FOR THE URGENT ATTENTION OF ALL SCHOOLS:
2006 was IK Brunel's 200th Birthday anniversary year, it has encouraged exciting educational opportunities for Schools and young people of all ages, we therefore appeal to Teachers not to miss this opportunity to add 'environment and engineering' projects to their curriculum this year for all age groups and classes.

Throughout 2006 award certificates and prizes inscribed with the official 'Brunel200'logo were offered to those children considered to have achieved the best results during the Anniversary year.

Rotherhithe Museum, the Museum in Docklands and the Museum of London are keen to welcome visiting groups from Schools, so please Teachers, arrange to visit them, there is also an excellent educational on-line BBC website for 5-7 year olds.

Tower hamlets Arts and Culture can book The City of Bristol's famous Brass Band to play in this part of London if required.

BRISTOLS AMBITIOUS BRUNEL PLANS GET HUGE LOTTERY BOOST:
In 2006 The Heritage Lottery Fund awarded Bristol almost £1,000,000 to celebrate Isambard Kingdom Brunel's 200th Birthday Anniversary year, brunel200.com provided the lead for a series of national celebrations across the country, including associated London sites.

Brunel University West London, events co-ordinator praised our work in preparing for a year of events and prize awards.

Rotherhithe Brunel Engine House and the Museum in Docklands praise our efforts in helping young people to learn more about local History, and look forward to welcoming more School visits this year .

One of London's leading Architects was at work in Wapping and discussed his Brunel concept with theTFL

The GLA has begun investing money in renovating the East London Line and has further plans for Brunel's Wapping Station, supported by the local Community who wish to see a Brunel Visitor Centre incorporated into Wapping Station as part of their overall plan.

Ian Sharpe made an exciting discovery at the old Railway buiding opposite Wapping Station in 2006 where IK Brunel had worked while constructing the first Thames underwater tunnel, two sliding doors on pulley wheels were revealed, designed by the Master himself, IK Brunel.

"City cruises" offered their firm support for our project wishing it every success

LDA Leading Member John Biggs offered his strong support for our project.

TFL' and the East London line have taken account of our proposals

Councillor Mary Mills of Greenwich offered her support.