The 'New World' First Settlers Monument at Blackwall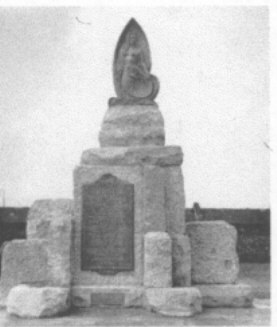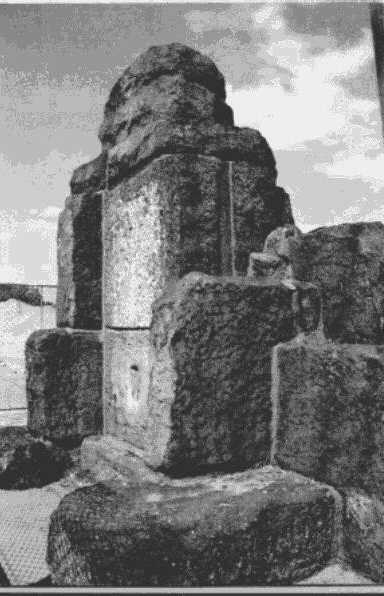 BEFORE: The original Monument AFTER: The vandalised Monumentt

AND NOW SEPTEMBER 23rd 1999: A Restored Monument to honour the First Settlers: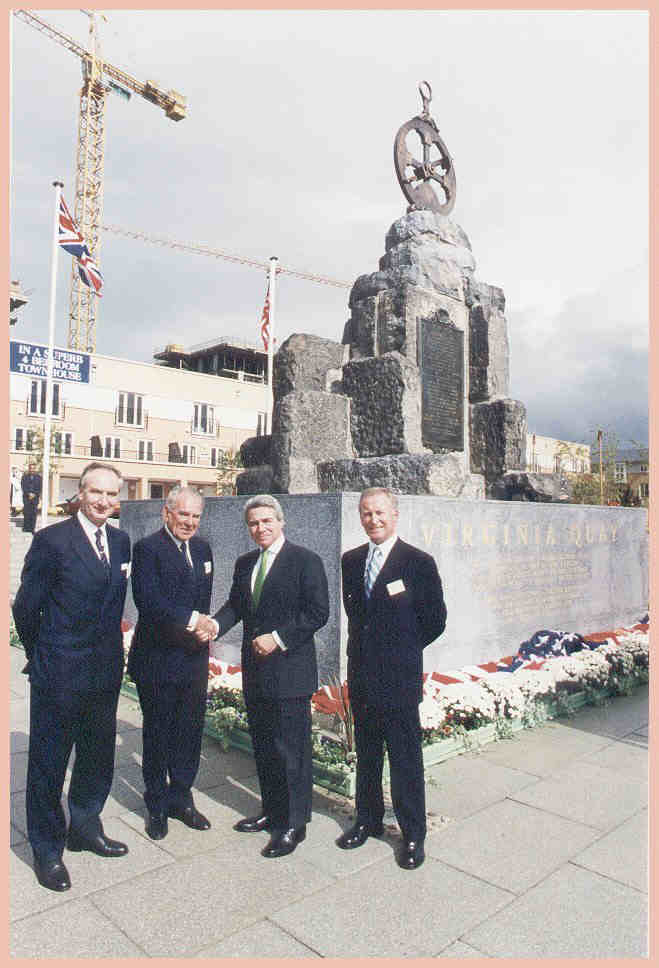 The American Ambassador to Britain, the Hon Philip Lader (second from right), shakes hands with Director Tim Childs of 'Barratts' who restored the 1st Settlers Monument on their 'Virginia Quay' site at Leamouth.

THE MYSTERY OF THE MISSING MERMAID



The above Monument was first unveiled in 1928 by America's Ambassador dedicated to the 'First Settlers' who had sailed forth from the meandering reaches of the Thames at Blackwall on a murky December's day in 1606 in three small Merchant ships. King James 1 had commanded them to bring him treasure and gold from the 'New World', the venture being financed by 'The Virginia Company of London'.



Most aboard were English merchant gentlemen who had never roughed it at sea before, they were soon to endure a most difficult journey lasting many months, but, unlike their predecessors of 10 years earlier, who had mysteriously vanished after landing at Roanoake, most survived to tell the tale and become the forebears of the founding fathers of modern America.



Their arrival in April 1607 heralded the establishment of the first English Colony in the 'New World', but they had to overcome adversity, famine, hostile natives, and religious frictions to successfully settle the land along the East coast of what is now called Virginia USA..



America has honoured the first settlers Monument several times: In 1951 it was again unveiled by the American Ambassador to Britain, flanked by sailors of the US Fleet to remind people of its great historic significance. An artist called Harold Brown was especially commissioned to sculpture the effigy of a mermaid which was cast in bronze and placed on the plinth of the Monument (see above) there she stood for a number of years until early one morning she vanished mysteriously from her perch, not to be seen again until she mysteriously re-appeared on October 10th 2007 at an auction near Billericay



The 1606 voyage was the precursor to the 'Mayflower Voyage almost 14 years later on Sept 6th.1620. Having left Blackwall on December 29th, the settlers were dogged by ill-luck, barely within site of the Irish coast they became becalmed for several weeks, winter weather had set in with freezing mist which soon took its toll as the Men aboard grew restless, in a heated argument, Captain John Smith was accused by Wingfield of a wrong doing and had to be restrained, he was put under shipboard arrest to keep the peace for the remainder of the journey.



On April 26th 1607 they finally arrived within sight of Cape Henry, it was soon discovered that John Smith had been falsely accused by Wingfield who was promptly fined £200 and made to apologise to Smith. Many of the original 105 Men and boys were by now depleted through sickness and fatigue, one had died on the long and arduous voyage, they sailed up a River which they named after King James and tied up in a shaded bend.



In one early scirmish with local natives, Captain John Smith 1580-1631 was taken prisoner by their tribal Chief, Powhatan, whose daughter Pocahontas apparently intervened to save his life, but Indian decendants dispute this view and deny that he was ever captured. Pocahontas would have been a child of about about 11 at the time and John Smith about 28.



Smith's main pre-occupation would have been the construction of Jamestown Fort the Captain appears to have been an excellent negotiator, and despite many heated arguments which made him enemies as well as friends, he tended to win the day, soon he had achieved friendly terms with the Powhatan Indians, creating trade for the Colony by exchanging beads etc. for much needed food. More Readings.



In 1610 Captain John Rolfe arrived in Jamestown after having survived the wreck of the 'Sea Venture' off the Bermuda Coast, he had brought with him some tobacco seeds from the West Indies which he duly planted, the climatic conditions of Virginia favoured the growth of tobacco, and by 1612 Rolfe had succeeded in cultivating a sizeable plantation, as demand for tobacco grew in the years ahead, it layed the foundation of Virginia's prosperous economy.



In 1613, During a further dispute with the Powhatan Indians, a young and attractive Pocahontas was kidnapped and taken to the fort where she met Captain Rolfe planting new tobbacco seeds from the West Indies, he proposed to her and they married within the year on April 5th 1614
.


Soon a son called Thomas was born to the 'red Rolfes' as they became known. Captain Rolfe continued to attend to his tobacco plantations until 1616, when he decided to return to England accompanied by Pocahontas and their young son, on her arrival Pocahontas became an Ambassador for her people, but after a journey down river from Blackwall Pocahontas was taken ill, despite all efforts to save her, the 'Princess', who had won the hearts and minds of King and nobleman, sadly died, she was buried at St. Georges Gravesend with a full Christian burial where her remains lie to this day.



East London's 'First Settlers' Monument is regarded by the United States as part of its own history, yet it is an important part of English history.This significant location was left neglected and forgotten until local community action revived interest in it, unfotunately, a combined attempt by local Businesses, Community groups and the Borough Council could not raise sufficient money to complete the laying of a public pathway to the site of the first settlers and it was left to Barratts Developers to save the day.



The First Settlers Monument is dedicated to a remarkable period of history, the original Monument was moved several times and is now located East of its original position, it is adjacent to the old Reuters building, close to the Meridian line and directly faces the Millennium Dome across the River at Greenwich.



Developers 'Barratt East London' having acquired the land for housing development and a school, responded to a local community campaign to restore the First Settler's Monument. Their Director, Tim Childs, met with local Community Groups and the APVA of Virginia to discuss the restoration. The original mermaid had disappeared from its plinth, it was replaced by a 'mariners astrolabe' sculptured by Wendy Taylor (see photo above). Barratt named their new development 'Virginia Quay', and promised to allow free public access to the Monument.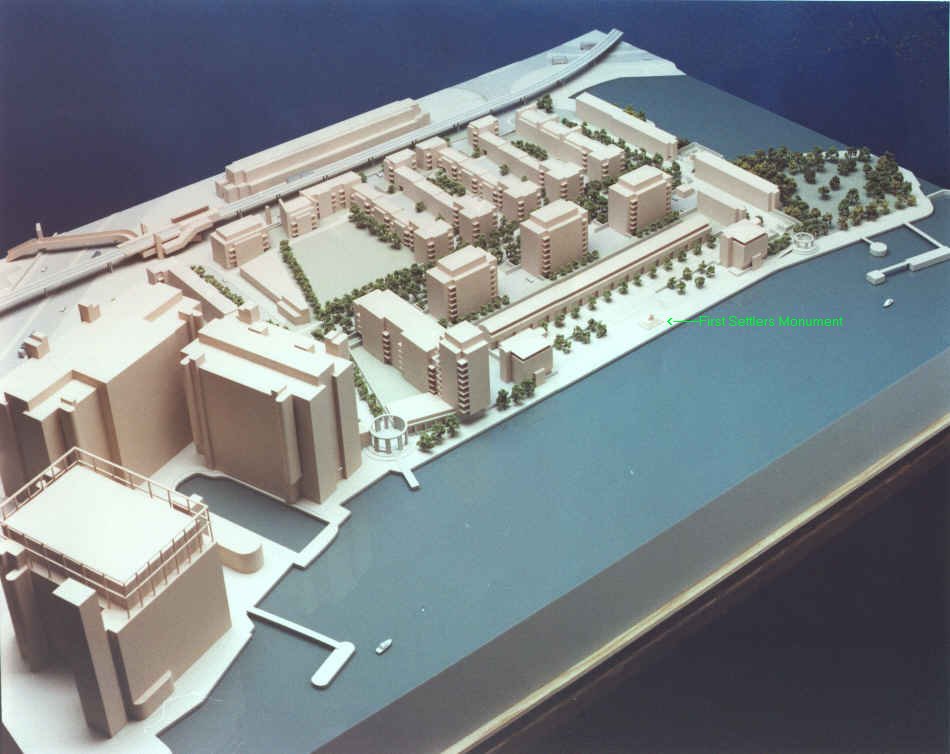 THE FIRST SETTLERS MONUMENT
Plan of the completed 'Virginia Quay' development at Leamouth shows the First Settlers Monument
(marked in green) A Ceremony was held in the presence of America's Ambassador, and other dignitaries, on September 23rd 1999 to unveil the new Monument (see photo above)
The Docklands Light Railway plans for a Cable Car to cross the River from Greenwich to Blackwall were sadly abandoned due to a lack of funding and high winds, but there is a growing demand for cross-River Services linking greenwich to Blackwall.

The pier at Blackwall and its famous Blackwall Stairs can be fully restored for little ships to call, once more, land adjacent to the stairs where 'Charringtons' old site once stood was developed by 'Ballymore Property Services' which includes an hotel and residential appartments.
The 'first settlers' Monument arouses renewed interest in the early Settlement of Jamestown Virginia, funds will be needed to establish an historic archive centre where visitors can learn about the rematkable history of Blackwall and the 1st Settlers Monument, as well as to discover other notable historic sites. e.g. Shadwell, where Jane Randolph, the mother of Thomas Jefferon lived as a girl, she and her Mother attended St. Paul's Church, in Shadwell, East London.
Throughout its long and sometimes, turbulant history, East London has been a Gateway for both emigrants and immigrants. Many settling these shores from abroad contributed to the development of trade with the rest of the World, their successes helped create prosperity and was a beacon of hope for others less fortunate.
In 1608, A year after their arrival in the 'New World', English Settlers constructed their first factory, it was a GLASS factory, and produced artifacts such as beads, very popular with the local Indians, this factory employed skilled craftsmen from various parts of Europe (picture of factory reproduced below with thanks to Virginia's apva org).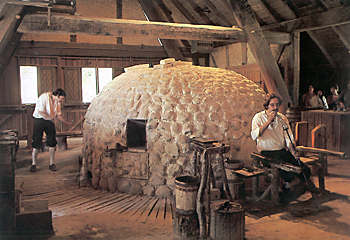 Communities proposed a glass igloo housing local history, to be constructed near Leamouth helping to disseminate educational material for visitors as part of a wider 'Jamestown trail' adventure, combining with a cross river ferry service to Greenwich, the '02' and the Tower of London
400 years on, in 2007, events were held on both sides of the Pond to commemorate the first English Settlement in the 'New World', it was commemorated in the presence of HM The Queen, with many other dignitaries attending special events (see Links below)

VIEW OUR

GUESTBOOK