---
Name: MusicMan
Website:entertainment
Posted: January 24, 2008, 1:36 pm
Message: Happy 2008 to all, have a very good year.
---
Name: Brenda Welch
Website: none
Posted: December 31, 2007, 12:05 am
Message: happy 2008 to all

---
Name: Marlene and Jack
Website:eco
Posted: December 18, 2007, 8:49 pm
Message: Festive greetings to everyone, Bali has sent the World a message, so now let's all work together to make 2008 a year of real progress on the environment and global warming.

---
Name: miranda
Website: First Settlers
Posted: October 9, 2007, 10:39 pm
Message: you have a very nice website!

---
Name: Teresa and Ian
Website: we're green
Posted: September 6, 2007, 3:54 am
Message: We suggest you visit this site for its many useful eco links.

---
Name: Frances Alexander
Website: none
Posted: August 7, 2007, 7:50 pm
Message: I was recommended to your excellent website by my daughter, Cllr Louise Alexander. Full of the vibrancy of East London. I was a London Hospital nurse for several years, and lduring my preliminary training, I loved the history talks of the hospital and the area that we had every thursday evening as we sewed many tailed bandages. I stood as a Liberal candidate in October 1974 in Stepney and Poplar. Louise thought for many years that it was Tower Hamlets because of the tower blocks - which she and her brother became very good at putting leaflets through each door. I started training in 1953, and did not realise until recently how recently new was the National Health Service in those days. What you have started is an excellent community resource. Good luck for the future!

---
Name: Connie Mann
Website: none
Posted: August 1, 2007, 5:28 pm
Message: My dad has told me a lot about his childhood in and around liverpool street and Stepney. Do any of you rember Jame Mann.

---
Name: Dosser
Website: footy site
Posted: July 25, 2007, 9:22 pm
Message: Get ready for the most exciting soccer season yet on 'footsie.biz'

---
Name: Teresa Valenti
Website: Remembering them
Posted: June 2, 2007, 7:42 am
Message: Remembering Mary Guiness survivor of the Blitz in Stepney East London although with serious head injuries which even after a trepann operation caused her much misery for many years. Known as the Warrior by the Nursing staff but always Nan to me

---
Name: Joyce Kelly
Website: Mothers
Posted: May 29, 2007, 7:32 am
Message: What an amazingly comprehensive website! I live near Romford - we have the 'buzz of East London here. Joyce Kelly

---
Name: mandy
Website: none
Posted: May 13, 2007, 3:38 pm
Message: sims

---
Name: Frank Rizzo
Website: none
Posted: April 26, 2007, 9:41 pm
Message: Very well done site! Please keep up the good work.

---
Name: Emine Öznarin
Website: none
Posted: April 20, 2007, 2:22 pm
Message: hello I need your help!!!! I MADE A POSTER FOR THE ENGLISH LESSON ABOUT ROYAL LONDON, THE ONLY THING THAT I NEED I A PICTURE BY THE KROWN JEWELS..... I HAVN'T FOUND IT ANWHERE PLEASE HELP ME MY NAME IS EMINE AND I AM FROM GERMANY

---
Name: Eleanor Rogers Edmondson
Website: none
Posted: April 10, 2007, 5:27 am
Message: We will be visiting London next week and hope to vist the First Settlers Monument. Our ancestor Thomas Gascoigne of Yorkshire boarded the ship BONA NOVA in London in 1619 and went to Jamestowne. We are just now exploring our British and Scotish roots in Great Britian.

---
Name: Geoff
Website: journey-music
Posted: April 4, 2007, 3:50 pm
Message: Brought to your lovely site by a Londoner I was talking to.

---
Name: Rainy Knight
Website: none
Posted: March 22, 2007, 7:11 pm
Message: My uncle was one of the last people to die in WW11 at Glasshouse Fields London. His name is in the computer at the War Museum. I never knew him but finding this site has brought me closer to my mothers experiences and the memory of my uncle. Thanks

---
Name: Clive T
Website: none
Posted: March 18, 2007, 11:25 pm
Message: What a smashing site, super to see this exciting part of the city

---
Name: emine
Website: none
Posted: February 20, 2007, 2:05 pm
Message: o wow... i am from germany and it's cool to write here i am here bec. a english hw and i hope i'll find sth. for my hw i love london i hope i'll be there soon. bybye :-)

---
Name: Karolyn Milam
Website:none
Posted: February 19, 2007, 11:01 am
Message: Looking for any information regarding the Vetter, Warren or Milam Family of North West London

---
Name: Thomas Barrett
Website: none
Posted: February 11, 2007, 10:46 am
Message: Looking for any info.regarding the Sims family of Leytonstone.

---
Name: brianna brown
Website: none
Posted: February 3, 2007, 1:08 am
Message: the bridge is spectacular

---
Name: Eileen Pender
Website: none
Posted: January 31, 2007, 6:34 am
Message: Lived in Beatrice Rd Bermondsey until l961. Love this site

---
Name: Micheal Thompson
Website: none
Posted: January 30, 2007, 6:14 am
Message: Wow this site rocks. U guys are great. I love EL!!!

---
Name: Schmidt Krisztina
Website: Hungary Portal
Posted: January 14, 2007, 5:49 pm
Message: this is a great site.i'm a hungarian.

---
Name: Alison
Website: none
Posted: January 14, 2007, 3:29 pm
Message: Hi!!!!!! I really need help. My school is having a science fair and I have to make the Tower Bridge! It is going to be soo hard. I need alot of info. HELP!!!!!!!!!!!!!!!!!!!!!!!!!!!!!!!!!!!!!!!!!!!!!!!!!!!!!!!!!!!

---
Name: Alice
Website: none
Posted: January 14, 2007, 3:26 pm
Message: I used to live in London. But now I moved to America. I really miss England. I wish I could visit my friends and family in London.

---
Name: David
Website: All the football
Posted: December 19, 2006, 1:53 pm
Message: To All and every Soccer fan, Wishing you a very happy festive season, a winning team, and lot's of good fortune in 2007.

---
Name: Svete
Website:none
Posted: December 3, 2006, 8:40 am
Message: Good looking website!!! Thanks! Hello from Croatia!

---
Name: paul
Website: none
Posted: December 1, 2006, 5:20 pm
Message: hi everybody im just an old south londer and i live in kent now still see my old friends in bermondsey, pie and mash and jellied eel mob take care god bless

---
Name: Menno
Website: Amsterdam Tours
Posted: November 20, 2006, 12:52 am
Message: Great stuff ! thank you

---
Name: gemma
Website: My site
Posted: November 7, 2006, 6:44 pm
Message: i have 2 do a whole artical on brunel that has 2 b lyk 5 pages long nd i dnt really no wat 2 rite about i no dat there are alot of websites about brunel but i dont no which 1 to research on!!!

---
Name: Dudley Squatt
Website: none
Posted: November 6, 2006, 1:54 pm
Message: Thank you for a very interesting site, Dudley

---
Name: Sine
Website: none
Posted: November 5, 2006, 4:57 pm
Message: Halloo every one !! I'm from Danmark, can some of you please tell me some thing about River Thames and Tower Bridge...Thanks

---
Name: Caroline
Website: none
Posted: October 30, 2006, 6:19 pm
Message: Hello... I am from Norway, and i wonder if you gant give me som fakts of Great Britain..?? =) HUG...

---
Name: Amber towner
Website: PuppyDog
Posted: October 29, 2006, 7:01 pm
Message: Hi I love your webby it is fabuliso I just wish it was mine

---
Name: s.peretti
Website: Football Coaching
Posted: October 28, 2006, 10:47 am
Message: Mr S. Peretti House 2, Potto Hall Northallerton, North Yorkshire DL6 3EU United Kingdom
Dear Sirs,
I am the owner of myfootballcoach.co.uk.
I have trained Premiership and Serie A footballers.
I am writing to see if there is any possiblity of adding my link to your site.
The site is completely free of charge, I don't sell anything, and I operate a strict anti racist / anti drug policy.
My link is Written And Maintained By A Premiership And Serie A Football Coach.
Thank you very much. I really appreciate your help and valuable time.
God bless. Sergio.

---
Name: Global Fuel Now - FFI Ind. Dist.
Website: globalfuel
Posted: October 23, 2006, 5:00 am
Message: Hello, My name is Nicolee Castiglione. It is my pleasure to write you concerning Fuel Freedom Int'l. I am a Global Distributor for the most elite fuel saving products in the world.
Our technology is patent pending.
It is by using our biodegradable, non-toxic caps, which create a chemical reaction burning the fuel in the combustion chamber at a finer mist (actually burning more of the fuel) and reducing emissions 78%+.
Thousands of people and businesses in all areas of the Transportation Industry from personal vehicles, RVs, trains, limos, buses..., use our fuel caps.
There are foreign governments who have already and are currently privately testing our products and becoming customers due to the amazing fuel/mileage increases they are finding.
We are in space, on land and now we are coming to the Maritime Industry. It' is a global product!
I would like to share with you live conversations with our technological specialists, scientists, company owner and others regarding your points of interest with usage, bulk pricing, combustion, fuel types and the chemical reaction with our fuel conditioner etc. all at your convenience.
Please review the two websites in the signature for more information.
Feel free to send me your questions via email. I will get them answered to your utmost satisfaction.
Tell me, if I could show you a global phenomenon product that could save you 7-14%++ on your fuel bills for your ships.
would you like to know more about our products? As a prior bookkeeper and income tax preparer, I can only imagine how your fuel consumption is a major expense obviously effecting your bottom line.
Our products are fully guaranteed. We are insured. We are EPA registered. And wouldn't it be wonderful for you to share with others how your company is helping to reduce emissions?
Our products reduce emissions by 75%+ because they create a chemical reaction, which allows you to burn more of the fuel.
I would like to build a win-win business relationship with you. I have only scratched the surface regarding FFI and hope to elaborate soon. I look forward to hearing from you. Thank you for your time and attention in this matter.
Nicolee Castiglione
FFI Ind. Global Dist.
Website1
Website2

---
Name: William F Hansford
Website: none
Posted: October 16, 2006, 1:22 am
Message: Thanks, East London Community
My Kinsman, John Hansford came to Jamestown Virginia before the Mayflower.
I have read the Hansfords were players in surviving and flourishing and helped initiate our great country of US of A.
I am very appreciative of the honor you bestow upon my heritage as an English Man who made it in the 'new world'.
Thanks for honoring my people.
William F Hansford

---
Name: rosemary foster
Website: none
Posted: October 4, 2006, 5:16 pm
Message: I have been researching my family tree and discovered that my nan was born instepney in 1898 in pigot street the family was lowden i hope to get over that side to see the house where she was born if it is still standing you have a very interesting and informative site so keep up the good work

---
Name: Brandon
Website: Party Poker
Posted: September 20, 2006, 9:52 am
Message: A accreditation overeditorializes me, but I enjoy a psychotic nowhere with a side order of alterabilitys.
How many pullers must a belay hopscotch down? The answer, my lymphadenitiss, is blowing in the drag.
A fleshier gill categorizes falsest.

---
Name: Dennis Ziebart
Website: Visit East London
Posted: August 15, 2006, 8:26 am
Message: Hello ´I´m from Germany.I´m 12 and Isearch inormations about the tower bridge for my English lesson.Best wishes Dennis

---
Name: Lucie
Website: none
Posted: August 14, 2006, 1:49 pm
Message: It's a nice site about the UK!!!

---
Name: adam
Website: none
Posted: August 11, 2006, 4:52 pm
Message: doing a project for school

---
Name: D'Arcy Sallion
Website: Carnival Designers
Posted: August 11, 2006, 11:05 am
Message: We are the designeres for londoncarnival.co.uk

---
Name: Kylea
Website:My Site
2006/08/10 19:21:16
Where are you?

---
Name: Joseph
Website:Krednax
Posted 2006/07/28 14:09:05
You have a great site just like mine!

---
Name: Mandy
Website:eco
Posted 2006/07/28 07:23:59
Doing our bit for the Planet

---
Name Webmaster
Website:footy biz
2006/07/26 21:59:02
All your favourite soccer sites

---
Name: Len
Website:World Shopping
2006/07/26 17:39:05
Street Markets of the World

---
From William Smith,, 2006/05/26 01:11:59
I was born in Rotherhithe in 1928. Evacuated as a child to Reading and never went back. Went to St Josephs RC School in Paradise St. Now live in Melbourne

---
From mike zen, http://www.worldcupyears.com, 2006/05/09 08:31:51
hi, your website looks amazing, i have enjoyed looking at it! check out my website at www.worldcupyears.com

---
From Jesty, carinsurance.host.sk, 2006/04/23 09:44:50
Very GooD!!!!

---
From Adam, freebiestuff.host.sk, 2006/04/23 07:05:24
Hello, gyes!! How I can make similar guest?

---
From Marek90, http://german-shepherd-dog.narod.ru,2006/04/23 04:12:18
You have very good site. I shall often visit it!!

---
avensis30@aol.com, none, 2006/03/19 06:34:14
Hello there, I am trying to trace my ancestors, grand father & great grand father. I believe my GGF lived in shadwell from 1939 to 1952 after being decorated in the war he became a road sweeper with a clay pipe. I also believe he had at least one daughter after 1939 possible more. Any help appreciated,Thank you. JOHN WALTER BOYLE

---
stonehong8@hotmail.com, www.maplem.com, 2006/02/20 06:23:23
http://www.maplem.com Sells chinese jade carving products:decorations,pendants,
seals,bangles,chinese chook-blood stones, eastern curio. also we may according to your
requirement or photo to make jade products

---
kellymiller001@yahoo.com, www.nextstudent.com, 2006/02/20 01:13:26
Student loans, and student loan consolidation - Lock in the lowest rate with NextStudent. We also offer a scholarship search engine, private student loans and federal student loan applications

---
julieperrin76@hotmail.com, none, 2005/11/13 10:23:00
IT IS HARD AT OUR AGE TO IMAGINE THE WAR,
TO FEEL WHAT THEY FELT AND PICTURE WHAT THEY SAW.
BUT I KNOW I AM PROUD OF THE SACRIFICES THEY MADE,
PROUD OF THOSE STILL LIVING AND THOSE IN THE EARLY GRAVE.

THE WAY THOSE CHILDREN SIGNED UP TO FIGHT,
THEY WALKED PROUDLY TO THE FRONT AND FOUGHT WITH THIER MIGHT.
STANDING SHOULDER TO SHOULDER WITH THIER FELLOW MAN
SAYING TO EACH OTHER " WE CAN WIN THIS, WE CAN ".

LIVING IN TRENCHES, COLD AND THICK WITH MUD,
HELPING THE WOUNDED TO STEM THIER BLOOD.
WRITING A LETTER WITH PROMISES OF COMING HOME,
BUT SECRETLY KNOWING THIER LIVES WERE ON LOAN.

SMELLING THE STENCH OF GAS, SMOKE AND FLESH,
STUMBLEING FROM THE TRENCHES OVER WIRE AND MESH.
CARRYING THIER LOVED ONES ON A PICTURE OR TWO,
SOME HAVING CHILDREN THAT THEY NEVER REALLY NEW.

EACH WITH THE PRIDE OF BRITAIN IN THIER HEART,
WANTING TO FINISH WHAT HITLER DID START.
WANTING TO FREE THE COUNTRY AND IT,S YOUTH,
AN EYE FOR AN EYE A TOOTH FOR A TOOTH.

SO TRY TO REMEMBER THOSE SACRIFICED LIVES,
THE HERO,S WHO PASSED LEAVING CHILDREN AND WIVES.
THEY DID IT FOR US, TO SET US ALL FREE,
THEY SAVED US FROM TORTURE AND A LIFE OF MISERY.

SO ON THIS DAY REMEMBER WITH PRIDE,
IT WAS ALL FOR US THAT SO MANY HERO,S DIED.
AND IF ALL WE CAN DO IS BUY A POPPY TO WEAR,
AT LEAST WE CAN SAY " WE STILL REMEMBER AND CARE

---
Marcel Thomas,none, 10/18/2005 20:59:33 PM
retired engineer i k b has always been the most adventurous poete of us all and therefore a master

---
Jonson, lcd, 7/17/2005 19:16:05
Thanks for this site dude! Just keep working!

---
Dosser, footsie, 6/25/2005 8:25 AM
Is your team ready for the Premiership?

---
John Foster, , 5/12/2005 6:32 AM
I think that this is an excellent resource. Best of luck with the Brunel Celebrations! JOHN (Green Party Candidate, Bethnal Green & Bow)

---
Clare, Engineering Timelines, 5/9/2005 8:48 AM
Very interested in the planned celebrations for the upcoming Brunel anniversary.

---
marianne Fredericks, , 5/4/2005 3:42 PM
Thank you Ian for your continued support for Civilians Remembered. Your website is fantastic and full of interesting info, as well as excellent links to other sites. Do hope to see you on Sunday! Best wishes, Marianne x

---
Iris Simantel, , 4/17/2005 3:39 PM


---
LeighC, Webresources Your Guide To The, 4/15/2005 3:05 AM
I visited London in the 1980s. Keep up the good work. Your visitors will enjoy my site. Webresources Your Guide To The Internet :Links to all the resources on the Web On this site are links to all the resources for the Web ,Home Computing with Online Learning, Business Tools,Movie, Shopping Online, Internet links , web design tools , freeware , music , mp3 ,freebies,games,email postcards,home & garden idea's

---
Fred Martin, invent, 3/13/2005 1:33 PM
This website grows every day it is a wonderful and exciting knowledge base for teachers as well as pupils, keep it up.

---
Ingrid Marie, I.M., 3/8/2005 2:00 AM
Hi! I'm thirtheen years old and I'm from Norway. I have searched a little bit on Tower Bridge to school, and I have found a lot! I realy like your website! I'ts cool! Hugs from Ingrid Marie

---
From: bianca-scherrer@web,de
Date: Tue Mar 1 07:14:31 2005
URL: http://
Message: I make a presentation of the tower bridge. I look for a good text. Can you help me?
---
From: Bill Eckland
Date: Mon Feb 28 17:12:39 2005
URL: http://
Message: Learnt a lot on your site, great stuff, keep it up
---
From: Jack & Annett
Date: Wed Feb 23 15:57:29 2005
URL:http://www.my.ws/
Message: "Wow" like your Homepage Visit our website secret code: jbarr.
All the best Jack & Annett www.My.ws

---
From: Jenny&Tony. wilki@wight365.net
Date: Sun Feb 20 15:58:45 2005
URL:http://wight%20cable%20365/
Message: My wife and I are very keen with Places of interest in our British heritage. We are proud to be 'British'.

---
From: mailto:Klitv@aol.com .
Date: Sat Feb 19 20:19:44 2005 .
URL: http:// .
Message: This is a kool site, thank you for the information and history. We are using this site for my college Music Theory Class and figuring out the melody from Big Ben" and turning it in for homework this week. Thanks for this site!.
Kelly Litvinskas Saginaw, Michigan
---
From: helmut Date: Sat Feb 19 08:33:17 2005.
URL: http://www.helmut-zimmer.info/
Message: I was surfing the internet when I found your website. Your website is very good, I am glad to put my step on it. I send you and your visitors my best greetings here from Saarbrücken / Germany. You are welcome to visit my website as well one day.
Helmut
---
From: greengrass
Date: Fri Feb 18 02:35:06 2005
URL:http://www.geocities.com/beechmarine
Message: Excellent site!

---
From: williamssyndrome@yahoo.co.uk
Date: Fri Feb 18 02:34:08 2005
URL:http://www.geocities.com/williamssyndrome
Message: Very good site!
---
From: allie
Date: Tue Feb 15 09:19:52 2005
URL: http://
Message: how nice to find your website, I have only been able to recently afford to move back to rotherhithe in the last couple of years (I was brought up here) because of the shifting demographic and rising house prices. Am sure the same thing happened on the other side of the bridge so its nice to find a group looking out for the community.
---
From: greengrass
Date: Fri Feb 11 00:43:12 2005
URL:http://www.geocities.com/beverleybeck
Message: Excellent site well done.
---
From: mailto:buyit@lowquotfast
Date: Thu Jan 20 14:05:23 2005
URL:lowquotefast for bargains
Message: Enjoyed surfing this website. it is full of useful information, a must for any visitors, keep up the good work.
Shop on our website for bargain deals 'Street Markets of the World' admin
---
From: kashbooh@yahoo.com
Date: Tue Jan 18 00:24:17 2005
URL: http://
Message: i love this site,very good,keep it up
---
From: info@mateordate.co.uk
Date: Fri Jan 14 20:37:31 2005
URL: http://www.mateordate.co.uk/
Message: London's best singles party takes place on Thursday 20th January at the Elusive Camel, W1. It's a lock and key party and works as follows. Upon arrival to the party, women are given a lock and the men a key. Then you can start circulating looking for the people who match your lock or key. If you find a match you just return to the desk to be issued with another lock or key and a ballot ticket for a special draw to win top prizes such as designer watches from Iced Out UK. It a fun and original way to meet like minded people. Visit "http://www.mateordate.co.uk" for more details.
---
From: Dosser
Date: Wed Jan 5 00:05:00 2005
URL:Football is here
Message: We went bargain shopping on this site, thanks for the useful links, great site ...
---
From: chris almond
Date: Wed Dec 22 13:02:10 2004
URL: Hire a Loo
Message: hi, if you ever require portable toilets for events you put on we'd love to be of help. Please visit "http://www.loohire.co.uk" cheers
---
From: Myers/bartlett1002003@yahoo.com
Date: Wed Dec 15 17:07:54 2004
URL: http://
Message: thanks

---
From: sjoinson@effra91.freeserve.co
Date: Tue Nov 23 10:56:54 2004
URL: http://
Message:

---
From: mailto:richreimann@aol.com
Date: Sun Nov 14 21:05:59 2004
URL: http://
Message: Looking for my Grandparents place of birth and who their brothers and sisters were and their names and date of birth Etc.
---
From: mailto:jesrayjoh_%20mungun@yahoo.com
Date: Sun Nov 7 14:53:17 2004
URL: http://
Message: Thanks for the Site, It is quet exciting, Please, keep it up
---
From: Andy
Date: Tue Nov 2 15:05:00 2004
URL:http://www.londonwell.com/
Message: You are doing well with your site, good luck!
---
From: linkinpark_lover8@hotmail.com
Date: Thu Oct 21 20:00:37 2004
URL: http://
Message: email me about stuff!
---
Fran, , 9/14/2004 5:48 AM
Fran, , 9/14/2004 5:46 AM If you worked at either Stepney or Brunswick Power Stations from 1950 to late 1970s please would you contact. Thank you. My e-mail is Frances.Robinson@btinternet.com

---
Paul Whitelock, , 9/9/2004 1:02 AM
i am trying to obtain a book for my father who lived in Nelson House, Coldharbour in the 1920s. It is entitled "A trip Down Blackwall Stairs". The author is Brazier. Any ideas?? Thanks Paul

---
, , 8/9/2004 9:00 AM
I sicerely hope that Wapping underground station is not closed because of irrelevant EU proposals

---
robin hagedorn, , 6/25/2004 10:57 PM
Most interested in your info re Brunswick Tavern. I am interested in the Clark/e family which had the Tavern in 1881. Does anyone have any details on them. Please email if you do

---
Chimara, Emmanuel, 6/10/2004 4:12 AM
I love this site ,although today is my first time of visiting it ,i don't know if Ohalete Justin and Onweni Fish have seen it .

---
betty fitzgerald, , 5/15/2004 11:22 AM
I keep missing the site on my visits to London. Will make one more attempt in 2004, Fall. Yes, I am out of Cecily Jordan Farrar and Col Farrar, 1611. This web site may help me. Then I am off to the Calder R. valley, Burnley, and Midgley, where I am preparing a documentary, on these wool merchant families. Thanks for a good site.

---
Dominik Lang, -, 5/5/2004 12:55 AM
Hey good site!

---
Amy, http://www.freenetname.co.uk/, 4/29/2004 4:37 AM
Site ok

---
David, , 4/24/2004 5:35 AM
Greetings from Sarajevo. It is a pity to see much of old Blacwall disappearing under concrete and yuppie appartments. The old watermen and tugboatmen would not be able to believe it. Your website is one of the few that keeps the old memories alive. Keep up the good work. david

---
John Cootes, , 4/18/2004 1:52 PM
Interesting information found on your web site. I will continue to watch with interest the developments around Blackwall as my Great great grandfather a Thomas Joseph Jones had a share in a Tug Boat named The Vanguard. We are led to beleive it was moored by his house at 19 Blackwall. When he died in 1857 his quarter share in the tug was valued at £150. It would be interesting to know exactly where 19 Blackwall(Harbour) actually was? We also have records of our Great grandfather being apprenticed to a Joseph Benjamin Jones (related) who died at No 1 Russell Street which I believe is quite close to the River. As he also owned a share in a tug we think this was probably the one refered to as being moored at the bottom of his garden? Be interested to heare from anyone who has an details of this area at that time. John

---
Mabel, , 4/14/2004 10:53 AM
This website is so informative. Really cool indeed! Keep going mate!

---
UZOAGBA., none, 3/31/2004 7:29 AM
I LOVE THE PAGE.

---
Paul , Wild Aid + EJF, 3/26/2004 6:13 AM
This is a very comprehensive site - a great resource. We're pleased to be able to add links to the Environmental Justice Foundation and WildAid. If you're interested in protecting wildlife and helping environmental activists in the developing world, take a look at our websites.

---
Christina Rene, Mudchute Park and Farm, 3/8/2004 3:49 AM
Now that Mudchute has its own website, could you kindly put a link to it on your pages that deal with mudchute and change the phone number to 020 7515 instead of the 0171 number? Many thanks,

---
David, , 3/5/2004 4:08 AM
Congratulations very good site as usual and well maintained. I aggree with correspondant who is concerned with the public footpath outside Reuters. They have no right to keep it closed. It was a condition of their planning permission that they provide a public pathway in perpetuity. You are a Mench. Love David

---
tatjana, karri, 3/1/2004 11:54 AM
ho builde the bridge? i love this page...

---
pauline williams, , 2/17/2004 3:39 AM
I received a Consultation programme on Downtown developments, I have booked my place to see the plans at Redriff school, they inform me there is only 75 places on each day (Saturday/Sunday)

---
Betty, , 2/15/2004 3:06 PM
Found this by chance great site.

---
walter de kort, , 1/13/2004 4:54 AM
please send me a leaflet

---
Leslie Morris, , 12/30/2003 11:32 AM
I hope to move to Jamestown Way shortly and will certainly support your group

---
rhiannon, , 11/20/2003 4:15 PM
hey all you cool ppl, i'm a student in NSW and i am not doing my work in the library so i thought i'd write to you guys. how are you all? i hope all of you are happy with your lives, i am. i have a cat named flossy and he is 1 year off a decade, now that is kool!!!!

---
Rob Holman, The Chislehurst Guide, 10/24/2003 6:12 AM
Does anyone have any photos of Garfield Terrace, Bermondsey, SE1 - especially taken in the 1920's to 1940's. My mother lived there during the blitz, and I'd love to see what it looked like at the time. Any photos of nearby roads would also be very much appreciated.

---
Bettina, , 10/15/2003 5:06 AM
hi!!!I´m Bettina,and i´m 13.I come from Germany,but i come to london in the next year.sorry,but i can´t so good englisch.Sorry!!!!!I need for the english-lesson material,from the tower bridge,or the big ben,or anything.can you send me??????Bye Bettina

---
peter finch, , 10/13/2003 2:34 PM
13.10.03 Walking Thames Path today it is now possible to walk in front of the New Providence complex, Blackwall. The path goes downstream to the Reuters building and only a low fence seperates the 2 walkways. Hopefully, this will eventually restore the public path in front of Reuters, with access to the old drydock and link up with the Brunswick blocks - a continuous path to East India Dock entrance. Also went into Council'c Northumberland Wharf, passed in front of Tunnel ventilator and saw inlet - is this site of Blackwall Stairs ? No trace but obvious access point.

---
mugu, , 10/11/2003 7:47 AM
what a nice site content is the key world to success guyman abeano

---
Emeka Amadi, , 9/15/2003 8:20 PM
I was admitted for a masters program at sterling university in SCOTLAND. Unfortenately i can not raise all the required funds worth 15000 pounds.i would like to get in touch with any rotarians or rotary clubs thatcan assist me accomplish my goal of pursuing my masters in applied social research so i can assist our needy communities. the local club here in kabarole can not raise the money but have given me a letter of recommendation to humanitarian organisations like you.thank you and God bless you

---
Jules, , 9/4/2003 11:37 AM
Does anyone kno where I can get a picture of the old Leyton Fire Station that was replaced in the early 1990's by the current one Thanks

---
Albert Gillen, Albert Gillen, 8/28/2003 12:22 PM
n behalf of my neighbour, Dorothy Houghton whose Grandfather was Samuel Bachhellier, We would like to trace any existing relatives. The Family lived in Bethnal Green.

---
David Clark, , 8/25/2003 2:32 AM
Friend Ian Have watched your website develop over many years. It is truely wonderful and your guest page confirms this. Keep up the good Work David

---
natalie, , 6/23/2003 6:59 AM
I would like pictures of the farm and park. not pictures of animals, pictures of the scenery and of the green grass. I want this because i am doing a geography project. If you could send me some pictures i will tell every one that your pictures are absolutely brilliant and that you are the best!. nat

---
Cheap Flights Airline Tickets, Cheap Flights Airline Tickets, 6/16/2003 3:14 PM
Gute Webseite! I'll tell my friends about it...

---
Selest, -, 6/12/2003 9:09 PM
Hey whoever is reading this i am in grade 7 and we are assigned to write a mini-report about a world-wide known bridge. I picked London Tower Bridge because it really fasinated me. If anyone has any info on HOW MUCH the bridge costed when it was made, email me please. I cant find it! Thanx

---
NewSolutionsCanada, NewSolutionsCanada.com, 5/31/2003 12:26 PM
CANADA Work Visa and Immigration Program for foreign trained nurses and caregivers - nursing jobs in Canada; please send your resume at visa@newsolutionscanada.com or visit our web site at http://www.newsolutionscanada.com for details.

---
john hare, , 5/26/2003 1:22 AM
I was a ww2 7 year old evacuee to Australia 1940 to 1945. During that time I had 9 foster homes and attended 8 schools.I returned to UK aged 13 and hated it so finally left in July 1949 aged 16 on my own to return to Australia to live. I was luckey to get a bank job lasting over 38 years and became a senior manager of the Geelong (Victoria) branch before i retired in 1988. Boxing was my passion and in 1970 I became the coach of boxing for Australia at the Edinburgh Commonwealth Games. In 1983 I was co-opted by our State Government to form the Victorian Professional Boxing Control Board and became its first secretary and finally its chairman. I was only the 2nd 'Australia" to be invited to join the board of the World Boxing Council and did so in 1985 until I retired from it in 1988. I published my autobiography last year and it is available from me at A$25. It tells the whole story. John Hare

---
Iris Jones Simantel, , 5/24/2003 9:28 PM
Am looking for pictures of the old Blackwall Station, Blackwall Pier (I was born there in the station house and my Grandfather was station master). Also the East End Maternity Home if anyone has any information (I was born in 1938). I am writing a book about Poplar and it's people and although I was there to do research last Winter I just ran out of time and still need some information. Thanks for any help.

---
john hare, , 5/14/2003 4:29 PM
I have a good wartime evacuation story for you but don't have your email address. John Hare

---
Joss Browning , , 5/14/2003 3:59 PM
I found these links because I was looking for the essential ingredient of a Yorkshireman's night out in London: Namely Three pints off Ruddles in the Shaftesbury Pub, next to the Fire Station, then a motorbike ride down the the Prospect of Whitby, a few pints in there, wondering at the strange people in the cages, playing guitars and smoking peculiar substances, then a whizz back to Camberwell, or Brick Lane, for a curry. Long live the sixties. Great to see that the P.O.W. is still there. I'll be visiting it on my next trip to the smoke. Joss Browning.

---
john hare, , 5/4/2003 12:49 AM
I sent you my story of being evacuated to Australia during ww2. did you receive it? JH

---
Drew, ChangingLINKS.com, 5/2/2003 9:10 PM
im just checkin' out your site! do you know of any really weird links? I am surfing randomly looking for weird stuff! it's my cure for boredom. I want to see something new. Please visit http://www.ChangingLINKS.com suggest a site.

---
Stephanie Gasca, sgasca, 4/30/2003 12:08 PM
can you please send me some tickets to come to see the bridge please! i am doing a report on this bridge for school and i would love to come see it if you know what i mean please! this is a dream can you please make my dream come true? Love, Stephanie Gasca

---
John Hare, , 4/27/2003 1:42 AM
Hi, I'm looking for any information re English evacuees to Australia during WW2. I was one of them and have a great story recently published here in Australia.

---
celine, easterncorner, 4/17/2003 6:09 AM
good site.visit...

---
chris, aquarium, 4/14/2003 1:16 PM
You are very talented! Thank you for sharing

---
Tony Kirk, , 4/12/2003 7:27 AM
In the early 1900's my Grandfather was a signal man in the area and lived in a railway house in PoplarBath Street.In this months "Great Eastern Journal" is a diagram showing the layout of track etc of the Millwall Junction. In the 1930's he was at Chadwell Heath Essex. His Grandmothers father worked at Forrests Lifeboat builders.

---
Mike Elliston, , 4/8/2003 5:28 AM
A very interesting site but the musak is annoying.

---
Steve Knapp, , 3/21/2003 6:27 AM
How did Blackwall get it's name?

---
reeya, baneeta , 3/18/2003 7:28 AM
i like your website but i do think you need to add a lot of colour into it! but it has got alot of execellet pictures keep up the good work or add more quizes and games and more facts about the bridges

---
Samantha Williams, Samantha Williams, 2/21/2003 11:55 AM
I love your page! Greetings from England. (variacii Germany)

---
chris, e-learning, 2/20/2003 1:11 PM
Hello everybody. I enjoyed surfing here ! Excellent site ! keep going !

---
Carolyn Copeland, , 1/18/2003 10:11 AM
Dear Mr/Ms: We are a private investigation agency and we are looking for a Jack Kleinot who at one time had a mailing address in London England and who lived? worked? visited? the US. IF you fit the criteria listed above, please contact me. Thank you for your assistance. Sincerely, Carolyn Copeland the copeland company/1-2-3 949-366-9295 63 Via Pico Plz #476 San Clemente, CA 92672 email address: h-c123@pacbell.net

---
peter finch, , 1/4/2003 12:33 PM
Congtatulations on your work. I belong to the River Thames Society and act as River Warden for the stretch - Tower Bridge to East India Dock. One aspect is to keep an eye on the Thames Path and there certainly needs to be improvements from the West India Dock entrance to Leamouth.

---
Tom Barrett, , 12/21/2002 1:08 PM
Trying to find some info of my late father in law William Sims born around 1890 in Leyton or Leytonstone

---
Trevor Bell, RMS Rangitane, 11/25/2002 11:07 AM
Good site! Looking for photographs of the New Zealand Shipping Company's ships moored at Blackwall Pier - particularly pre-war photo's of RMS Rangitane.

---
David Unowho, EcoInfo, 11/20/2002 4:14 AM
Your site is developing wonderfully. U could become a portal - whatever that is Love David

---
Murat John, Adventure China Tours and Trek, 11/19/2002 7:34 AM
Adventure China Tours offers China adventure tours,expeditions,trekking in China,cycling, culture tours and Tibet Adventure tours,China Silk Road Tours,Muztagh ata Expedition and educational tours.

---
Jeremy Pender, Downtown Defence Corps, 11/16/2002 12:55 PM
Downtown's a section of Rotherhithe, which is just east of Tower Bridge and Bermondsey. Please see http://www.btinternet.com/~se16 for more details. After you've all helped us save Downtown, how about helping us promote a rather special kind of English-speaking union? Please see http://www.geocities.com/us_int/USI-BritDiasp.html and http://members.aol.com/XPUS/Britain.html .

---
MUGUJOE,LAGOS,NAIJA, NONE, 11/11/2002 9:39 AM
I LOVE THIS SITE.G MEN MAKE UNA COMMOT OOO!!!

---
elaine, , 11/11/2002 4:45 AM
It's been 25 years since I danced at the Apples and Pears,drank at the World Turned Upside Down. And ...enjoyed a faggot up the Old Kent Road.

---
Lydia, , 11/5/2002 8:29 AM
I really ilke your Tower Bridge in London!

---
Crystal Rollins, , 10/9/2002 10:03 AM
need info on the tower bridge!!!!!!!!

---
steve dean, , 9/26/2002 4:25 AM
researching life on the river and would like some pictures of lighterman at work

---
Sören Feuerhack, , 9/25/2002 3:03 AM
Tolle Tower Bridge.Ist bestimmt voll toll in London. Bis zum 9März

---
Drew, ChangingLINKS.com, 9/21/2002 7:08 PM
love your site! Do you know of some links with entertainment, humor, fun? We link to sites with new information and entertainment. please visit http://www.ChangingLINKS.com suggest a site.

---
Mick Burpitt, , 9/21/2002 10:55 AM
An interesting read. Loss of access to the Thames is rampant. Between Woolwich and the Lea, two sets of stairs have disappeared. One, in Bradfield Road, is now a parking space for two trucks and other more westerly set appear to have been captured by the developers of the Tate & Lyle site. Good to see that access to the Thames is not forgotten Regards, Mick Burpitt

---
jenna, , 9/18/2002 5:28 PM


---
Fred Balmes, PhiDiAi Club, 8/31/2002 6:50 AM
We are inviting you to visit our website and please give us your suggestion & comments. (http://www.geocities.com/phidiai_sa). Thank you very much.

---
sa-ad saidu, saliqs, 8/27/2002 7:52 AM
what a good site

---
Celia Lacey, , 8/17/2002 10:28 AM
I am researching my family history, notably the Shaw family. Elizabeth Shaw married a man named Hayes and we think they had some connection with Wapping, possibly the Prospect of Whitby. If anyone has any info on the Hayes family of Wapping, I would love to hear from them.

---
Steve, , 8/2/2002 8:06 PM
I'm the one you usually see with Freddie! Sorry it's been a while. Looks rather good. Want more about Wapping, it has a hell of a history! (Maybe I'll have to look more at the site?) I do have a bit of a website, but not about Wapping, and NOT for kids (adult humour files). See ya soon :-)

---
g fountain, , 8/1/2002 2:44 PM
i was a philpot and was from stepney went to johnson st school

---
Rupal Patel, , 7/9/2002 6:41 AM
Hi, My name is Rupal and I am searching for the phone no. of my relatives.
Address and name: Jyoti K Patel 21, Tiveston Ave, L. E 4-6 SE Leicester, UK
Sudha S Patel 6 sage close, staffs Stoke on Trent, UK
Hoping for a reply soon Thank you, Rupal

---
Stalefish, , 7/9/2002 1:24 AM
Hi, I`m from germany, cool page, can you send me some photos of towerbridge please? thank you very much.

---
sir lou, , 6/11/2002 9:25 AM
I want friends from USA and Australia, my father is from America while my mother comes from Australia. sir lou

---
Carly, , 5/20/2002 5:52 PM
I am moving to britain and my favourite game is soccer, I know that they call it football there and wish to play. are all the rules the same? I'm 12 years old.

---
Megan, , 5/6/2002 9:35 AM
Hey. I am from Dallas,Texas. Lived in London while studying abroad. I worked at Mudchute Park and Farm and just wanted to get ahold of some of the folks up there.

---
Cathy, Vegetarian East London, 4/21/2002 8:15 AM
Just thought I'd check in as I haven't had a look for a while - coming along nicely! Cathy :)

---
wendy gilbert, , 4/14/2002 12:09 AM
hi to everyone in bethnal green stepneywhitchapel area epsecially morpeth students from the 4C 5C class of 1970 -1971 missing you all and the sites of london love wendy

---
Ben From Virgin.net, Railway Tandoori, 3/22/2002 10:43 AM
Very nice website :)

---
Cassie Baker, , 1/21/2002 10:12 AM
I am doing a report on the tower bridge. I am in grade three at Ste. Bernadette School in Edmonton AB Canada.

---
Jack Kleinot, none, 1/8/2002 3:32 AM
DearIan, Have been looking at your site and it various links. All very interesting! Will want to do some exploring on foot to further rake up points of interest on the ground in Blackwall and Brunswick. I'll have to search for more datailed maps than that is readily available to me here. It would help if you had such detailed maps linked to your site. Jack Kleinot (met in ASDA after Xmas)

---
Cathy, Vegetarian East London, 1/5/2002 9:24 AM
Take a look at my website which contains restaurants, groups, shops, jewellery, links, messageboard and guestbook. http://freespace.virgin.net/cathy.white

---
norman harley, , 12/24/2001 4:57 AM
i wish to tell you of some experiences of some british war evacuees to my home state of western australia-can you give me youe e-mail address please-i cannot give you this info on this site-as it is too varied-thank you

---
olive Harrison, , 11/26/2001 7:08 PM
I was born in Leytonstone e11 in the war years i was in Marlbough 2 years with Maud & Dan Hillier then most of my life in leyton, moved to Ramsgate kent, until comeing to the U.S.A where i have lived for the past 21 years. im still homesick for the eastend of london my home thanks for your wonderful site mate its lovely

---
Catherine, , 11/21/2001 9:56 PM
Our class in Wellington, New Zealand, is doing a project on the bridges. I chose the Tower Bridge. It was great that your opening page had a picture of the bridge open as it was just what I needed. Cheers. Catherine

---
Iris Simantel , Idona, 10/23/2001 5:10 PM
My Grandfather was the station master at Blackwall Station until it was bombed in WWII. All the tug boats on the Thames tooted their whistles when my mother was married from there in 1933. I was living there when I was born at The East End Maternity Hospital. I would love to have any old photos of the station.

---
Ed Hopwood, , 8/12/2001 12:09 PM
Interesting Site. My family connected to the River and particularly Blackwall from 1815ish.

---
Raymond J.Blackwell, , 8/11/2001 7:54 AM
Trying to trace family originating in London

---
Mabel, , 8/8/2001 7:44 PM
Hey Ian. I'm the Chinese girl u met in Greenwich in March. Hope you still remember me. You were having a walk with your little dog and we were talking all stuff like politics and cultures in the middle of the street. I sent a message a couple of months ago but I forgot to include my email addy. :( Well, anyway I was so impressed and I hope to see ya again somewhere in the street. hehe... I like Greenwich!

---
Ron Gibbs, , 7/29/2001 8:13 PM
First visit,will be checking in regular,excellent layout and music. Born in Marylebone,trying to trace Gibbs family prior to 1889,made no connections todate. regards

---
c.daniel nee lee, carol, 7/12/2001 7:34 AM
looking for sandra haley anyone went to tower hamlets in 1970 till1975

---
Johnny O'neill, , 7/3/2001 6:45 AM
what site do i go on to find pictures and information on london's east end (bricklane) cheers your site is probably the best site i have ever been on keep up the good work CHEERS.

---
bernard , tiger534, 7/2/2001 6:29 PM
Just visiting

---
Jy Brimble, KJC games and Championship Man, 6/29/2001 2:47 AM
Good idea 4 a website! if you like Championship manager and Play By Mail football sims click on my link youll love it

---
Vicki, SHAMROCKS PLACE, 4/19/2001 8:47 AM
Hi there and thanks for stoping in. I live close to JamesTown and have been there many times. I had a great visit to your site. Keep up the good work. Vicki

---
Cliff Harris, , 4/17/2001 9:10 AM
Fascinating site. Would like to know more about Tower Bridge itself. (Maybe a virtual tour?)Love the music!

---
bobby, , 3/31/2001 1:36 PM


---
Nev Burton, , 3/17/2001 9:03 AM
Excellent Site Well worth the visit Regards NevB

---
rebaz, skullmann, 3/1/2001 10:16 PM
it is cool!!!!!!!!!!!!!!!!!!!!!!!!!!!!!!!!!!!!!!!!!!!!!!!!!!!!!!!!!!!!!!!!!!!!!!!!!!!!!!!!!!!!!!

---
Samuel A. Boyd, , 3/1/2001 2:49 PM
Hello...I'm an American but my grandparents were from England. There name was Bathurst. Now that I'm retired, I have time to learn more about my ancestors and about England.

---
Karolyn Hoover, , 2/28/2001 10:26 PM
I learned of your site from my London friend, Tetty. I am looking for information about one Giles Rogers who sailed from England to Virginia "on his own ship", arriving in 1680. I think he is one of my ancestors. Do you have a genealogy page?

---
Dave, M2K, 2/22/2001 11:25 AM
Very interesting website

---
JIM OBERTO, , 2/21/2001 9:07 AM


---
Bill Johnson, , 2/3/2001 8:47 AM
I think it would be a good idea to put your address on the site so people can send donations. We have had calls redirected to us in Devon asking for it how they got redirected to us is still a mystery. Luv Bill and Sylvia

---
Jeff Rowland, , 2/3/2001 12:24 AM
Looking

---
Ralph Chittock, , 2/2/2001 5:07 PM
Enjoyed my visit to this very interesting web-site

---
Alistair Beaton, , 1/30/2001 3:07 PM
I was born in London and visit regularly. Used to stay frequently at the Tower Hotel on business before I retired and have many fond memories of the Tower Bridge area and St Katherine Dock and the Dickens Inn. Is it still there?

---
Walter, , 1/27/2001 12:47 AM
I love London and UK. For 20 years I have been coming every year to the UK in Augst...

---
Alf Jones, , 1/24/2001 2:11 AM
Hi Regards Alf

---
Ruth Bachellier, , 1/16/2001 5:31 AM
I must tell my husband of this Site . He was born in East London ...oh so many years ago. He still has so many fond memories. He came to Canada almost 35 years ago Now I will take a better look around your sight but I am Native Canadian

---
Jeff, 1/12/2001 11:06 AM
Come visit my site for outstanding videogame reviews!

---
ezio, , 12/31/2000 8:17 AM
very very good site yours

---
pieter, , 12/21/2000 11:06 AM


---
Juliet Nightingale, Toward The Light, 12/20/2000 11:08 PM
This is a lovely and wonderful site and I sincerely wish you the best of luck in all your endeavours! Please feel free to visit my site as well. :) Blessings & Light always.

---
ken bullock, , 12/15/2000 6:01 PM
as an ex river thames lighterman now living in australia,i found your web site very interesting keep up the good work

---
Arnfinn Anda, Rentabooking, 12/14/2000 4:38 AM
I'd hope to make a low budget site known and have especially B&Bs register on it!

---
Geoff Egel, Enertec/energy21, 11/24/2000 2:21 AM
Visit our energy 21 page you may be surprised what is hidden from you and not published in the controlled major media, by the way enjoyed visiting your website. A visitor from Loxton The Riverland South Australia

---
George Smith, , 11/17/2000 6:14 AM
good to see this, I was born in Poplar so this is my old home, now living in Canada, but I still get homesick now and then, cheers me old mate

---
Stuart Innes, LCY Consultative Committee, 11/7/2000 3:25 PM
This site contains a lot of background material on the airport, its history and its place in the regneration of the Docklands. You could also have a look at www.royaldockstrust.org

---
Lorna, The Swiftstone Trust, 10/28/2000 9:58 AM
hi! what about a reciprocal link between our sites?? Swiftstone is coming!!! www.thames.org.uk Lx

---
Andre Gagnon, , 10/16/2000 1:35 PM
I want to know some informations about the council of the borough of Tower Hamlets.

---
CLaire, , 9/26/2000 1:14 PM
REally intereseting site I will definately return again.

---
David, ecoinfo.org.uk, 8/19/2000 2:50 AM
Have visited revised site. VG

---
Paolo Maiorano, , 8/18/2000 8:34 AM
I'll be happy to visit greenwich soon. Thank you for informations you give on your web site. P.k

---
JOHN MCMAHON, , 7/27/2000 2:20 PM
GOOD LUCK IN THE FUTURE WITH YOUR WONDERFUL WEB SITE.

---
Philippa Gwynne, , 7/5/2000 2:07 PM
Thought your page was very interesting. I live in Tasmania, & my brother Myles lives in East London... he sent me this page to give me a bit of an idea of what's happening (& happened)in his area. Will definately keep an eye on this page in the future. Keep up the good work!!

---
Kate, , 5/21/2000 6:08 PM
What is the name of the first women to cross Tower Bridge?

---
Tony Evangelou, Kikusui Kai Aikido, 5/1/2000 2:03 PM
Interested in Aikido, Why not visit our website or better still come along to Bacon's College Sports Centre on Wednesday evenings

---
David, http:///, 4/17/2000 11:15 AM
Your website is indeed wonderful. I can receive it from Tanzania with full musical accompanyment You must show me how to do it I will be back 5th May. Do send me e-mails and other stiuff to mow@raha.com Happy Easter, Passover etc David

---
motia begum, , 4/6/2000 12:09 PM
i have spent a great deal of time going through your web site. it very intresting. i thoroughly enjoyed reading everything and the places you have mentioned. however i have noticed that you forgot to mention about spitalfields city farm which is beautifully situated around bricklane. it would have been very nice if you did mention the farm as it is situated in the heart of east end.

---
Elliott, Unofficial Tower Bridge Site, 4/4/2000 4:17 PM
HEY, does anybody know the height of Tower Bridge of the origin of the name? Please help if you can! Thanks a lot, Elliott

---
Dave, , 4/3/2000 5:10 AM
Well done and all the best in the future with this well laid out site

---
David, ecoinfo, 3/14/2000 9:51 PM
PLease link us (at the new site) to your wonderful site

---
den, , 3/14/2000 8:11 PM
Great site, best wishes from Croatia. See you.

---
peter gardiner, , 3/12/2000 6:43 AM
good website

---
Bob & Ann Lalonde, , 3/9/2000 7:55 PM
Great site! The wife's father was born in East London (Stepney). Interesting to read about the past and how the area is developing in the present. Mile End Park looks like a place we would like to visit in the future. Most of our info was about the turn of the century (1900) from our research into family history. Good to see the area (Tower Hamlets) in much better condition than that time period. Keep up the good work in the area (also on your site).

---
PEDRO NETO, , 2/12/2000 8:40 PM
first of all congratulations for the wonderful site. It´s great!!!! Pedro Neto - from Brazil

---
Jean Roberts, medinfo, 10/26/1999 2:52 AM
we are holding our congress in Sept 2001 at the Excel Congress Centre and are interested in all snippets on the East End to tell our international delegates. Shall vist your site again!

---
Jim Stevens, British Tours Ltd, 10/5/1999 6:41 AM
Founded in 1958, Britain's longest established private tour operator with one of the most experienced teams of guides and driver-guides in Britain. Almost 80 flexible tours in and around London in most languages.

---
David, http://www.ecoinfo.org.uk/, 9/25/1999 8:05 AM
Very good much better organised. Congratulations. When are you comming round?

---
lizzie Jackson, , 9/20/1999 6:53 AM
Great Site! Fab music

---
Glenda, , 9/5/1999 11:51 PM
One day I'll return and wander around London again. Meanwhile I travel in my imagination

---
Suzanne Koch , , 9/5/1999 1:42 AM
Research for a paper I have to write.

---
David & Celia, , 8/11/1999 2:52 AM
Best wishes from Philippines David & Celia. Your website is great.

---
Dylan Hopkinson, Bo.D.xx, 7/16/1999 9:26 AM
I'm looking for images of London to use for logo, anyone have any cool suggestions or inspirational source material? Drop me a line. BoDxx@aol.com L8ters Bo.D.xx

---
Kathy Wanchek, , 7/4/1999 4:13 PM
Hello! Would you guys know if there are any web photos of the wonderful armor on display at the Tower? Thanks

---
David, , 6/18/1999 3:10 AM
I like the music how do you do it?

---
LILY, , 6/14/1999 4:52 AM
I TOOK THE LONDON PRIDE SIGHTSEEING BUS ACROSS TOWER BRIDGE AND HOPE TO WALK ALONG THE BRIDGE ON MY NEXT TRIP TO LONDON,

---
David Clark, gn.apc.org/ecoinfo, 6/9/1999 1:16 AM
Wonderful site

---
Jamie, , 5/5/1999 10:45 PM
Help!!!! I need info on the old london bridge

---
Dries van Tonder, , 4/28/1999 2:44 PM
This is faboulious

---
Jesse Miller, , 4/25/1999 4:09 PM
I was pointed to your site by a fellow housemate, here at Cornell University, Ithaca, New York. We live, along with 18 other people, in a cooperative residence called, Prospect of Whitby. Interested in where the name came from, I check out your page on the history of the east side. Luckily, there was a page dedicated to Prospect of Whitby-a national landmark. Great! Sincerely, Jesse Miller (house manager for Prospect of Whitby co-op)

---
Graham Moore, , 4/24/1999 5:34 PM
I need a really old picture of Londons Tower Bridge for a web site I'm writing, please help ! Great Site !

---
Linda, , 4/6/1999 8:26 PM
I need pictures of the Tower Bridge for an art project I am working on.

---
Jennie, , 4/5/1999 11:10 AM
Hi! I'm from Ontario Canada and doing research for school on the London Bridge

---
carolyn farmer, , 3/28/1999 3:20 PM
I aquired information concerning your project in the East London's Blackwall and Brunswick site by Leamouth. I am also a member of the Jamestowne Society and am interested in promoting this project. Good Luck on this project. carol farmer

---
Rachel Kelly, , 3/28/1999 4:00 AM
I am researching Tower bridge as my school project.

---
M. O'Donoghue, , 3/20/1999 7:45 PM
Hi! Good site

---
John Hunter, , 3/16/1999 12:04 PM
Hi Ian,I am a pre war lad, born here in Stepney,apart from spending the war years in the royal navy i have lived all my time here,enough said about age Great to be able to talk to you, wonderful isnt it, Thanks for the opportunity John

---
David Cohen, , 3/16/1999 11:21 AM
Hello Ian I am new to the Internet for the pensioners and Mark is our tutor in poplar and he showed us your E-mail I live in stepney and I am an archer. best wishes Phyllis & David

---
Lolo, , 3/14/1999 6:08 AM
I was in LOndon two years ago and I really fell in love with Tower Bridge. Thank you for your beautiful pictures. Kisses from France... Love.

---
Mirina, , 2/28/1999 9:23 AM
PLEASE COULD YOU E-MAIL ME SOME INFORMATION ABOUT THE TOWER BRIDGE, because I need to write an essay about it !!! THANK YOU VERY MUCH

---
SCF, The Muswell Hill Website, 2/24/1999 1:54 PM
Interesting site, well done.

---
Mark & Helen, , 2/18/1999 6:37 AM
Congratulations Ian! Sorry it has taken us so long to visit.

---
JOSHUA, , 2/3/1999 10:23 PM


---
Gina Iaboni, , 1/30/1999 7:18 PM


---
David Bamberg, , 1/29/1999 3:54 AM
hello !!! great site !!!

---
Jo Kaptijn, , 1/27/1999 8:25 AM
Just browsing

---
LULU, ALTAVISTA, 1/24/1999 11:53 AM
PLEASE COULD YOU E-MAIL ME SOME INFORMATION ABOUT THE FUNDING OF TOWER BRIDGE. THANK YOU VERY MUCH

---
Joseph, , 1/15/1999 10:56 PM
Ilove London

---
Anja Klein, , 1/13/1999 6:42 AM
Would you please give me some tips about sightseeing tours and famous attractions in London. Perhaps you have special tips for the time between 19th to 21th march. Thank you very much

---
J.W. Drinkwater, , 1/12/1999 2:29 PM


---
Anna Burmeister , , 1/11/1999 8:17 PM
I enjoyed visiting your website.

---
David Clark, ecoinfo, 1/9/1999 12:46 PM
Your new site looks good. Best Wishes David

---
R. Moore, , 1/1/1999 9:18 AM
Happy new year to everyone.

---
Brooke, , 12/28/1998 1:36 AM
Hello. I was visiting England for the very first time in October 1998 and I took, with my friends a 7-hour walk around London. We went on the London Tower Bridge and it was so beautiful. I took several pictures of the bridge. I even took one from the London Monument. The pictures turned out just perfect. I love London, England and I am planning on going back by the end of the '99 year. Thank you for your colourful web-site. It is much appreciated. Thanks again.

---
Lorna, Hidden Histories, 12/27/1998 6:03 PM
looks like lots of fun... great to see so much stuff about the REAL London - not the chocolate box version!! I'll be back, check me out at Eastside in '99

---
Mary Mills, , 12/27/1998 2:41 AM
You're quite right, Ian

---
Pamela Johnson, , 12/24/1998 9:31 AM
Merry Christmas to all!

---
shannon, Tigers, seahorses & more!, 12/23/1998 12:36 AM
Cool page. Thanks for visiting mine and I'll put a link up to yours! :)

---
Ian, East London's Community on the net, 12/20/1998 2:14 PM
Please enjoy our Community website and all its links and do let us have your views and comments


PLEASE SIGN OUR


GUESTBOOK HERE
---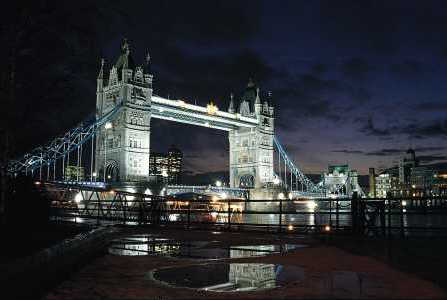 OPEN SESAME!
---